OVER 12 YEARS OF EXPERIENCE
OVER 12 YEARS OF EXPERIENCE
Black Pearl Tattoo Studio is known for its quality of art and great pricing. We excel at taking your ideas and turning them into spectacular tattoos, designed to be loved. We encourage you to check our work and what our clients say about their tattoos on Google and other platforms.
We do not Photoshop our tattoo pictures, so rest assured that what you see is what you get. Our artists have over 12 years of experience and we have made over 2000 tattoos. We maintain the highest standards of hygiene and use all imported colors, needles and other accessories.
If you're ever feeling spontaneous, give us a visit. Located in Goregaon West, near VIBGYOR school, it is easy to reach us.
Why choose Black Pearl you ask?
Creativity, Perfection, Happy Clients...
Your wish is
Our command!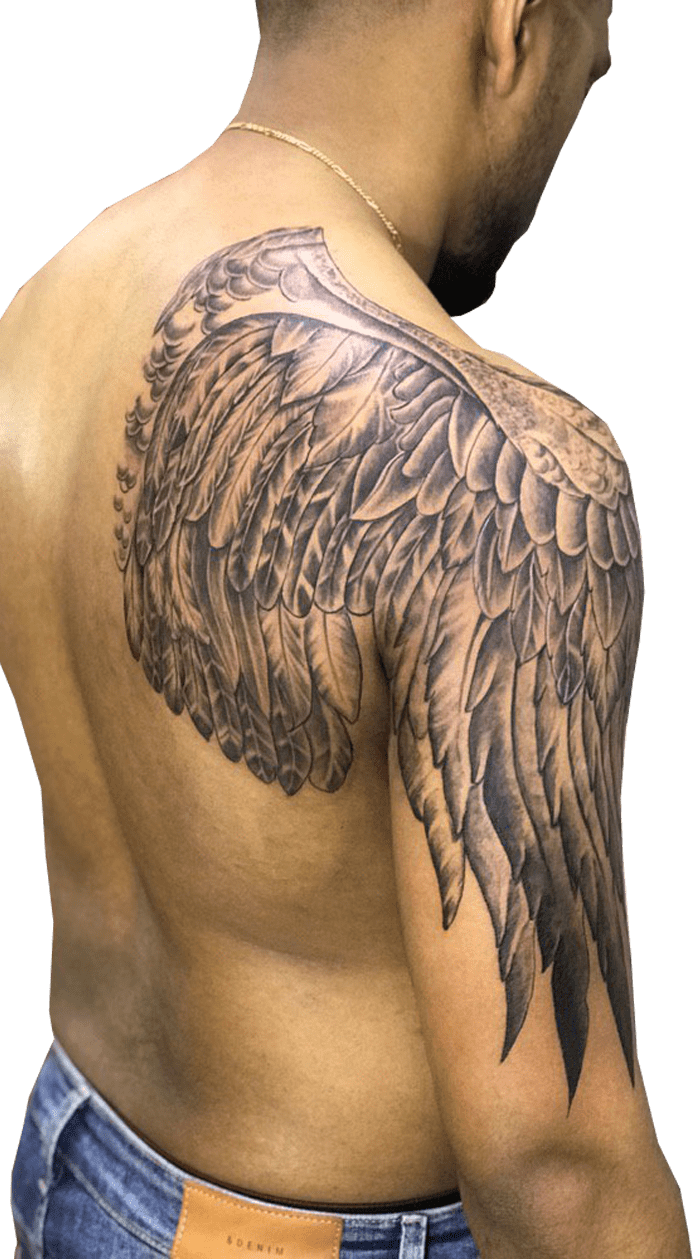 How it works ?

Getting your dream tattoo can be a cumbersome process sometimes. We are here to make it easy for you. All you have to do is tell us what's on your mind and our artist will get back to you on your preferred mode of communication. For larger or complex tattoos, we will set up an appointment to discuss about your idea, placement and a cost estimate with you. We ensure you that all consultations are completely free and no commitment is required from you.

How does the design process go?

If you are satisfied with consultation we can start working on designs with a small token amount which is adjusted in the final price. You can provide some references like drawings, paintings, other tattoos you saw or anything that will give us a better understanding of your ideas. The best tattoos are created when you share your concepts and give your artist a freedom to create your design.

How much would be the final cost?

Cost of your tattoo depends on the design you are planning to get inked. We don't charge by the hour. We set price for the whole piece considering its complexity, size, color, placement, customization in design, etc. However, we do have a fixed charge per square inch, which makes the quotation process easy. It will be informed to you during the free consultation.

Do tattoos hurt ?

It's a no brainier that you will feel it when a thin needle is piercing your skin. However it's not as painful as you might think. People describe it as a pricking sensation or bee stings. Pain is felt more in first few minutes of tattoo and then your body begins to adjust. If your tattoo is quite large then it can be severe towards the end since the pain resisting hormones may begin to fade. Hence in case of detailed tattoos, we usually do more than 1 session. Also you might feel more discomfort when the needle moves over a bony area.

Where do you recommend I place it?

Perfect tattoo placement involves many factors including the size of the tattoo, how visible you want it to be, sensitivity of skin, shape of the area etc. Remember that your skin, tattoo ink, machine, and needles are entirely different mediums than a piece of paper and a pencil. We advise the tattoo placement considering all these factors and of course, the client's choice.
Book your FREE consultation today