Talk about uniqueness – no two mandalas are exactly alike.
In the tattoo world, they spell balance, beauty, and perfection. Get in touch for your custom mandala tattoo.
Book your FREE consultation today
Gallery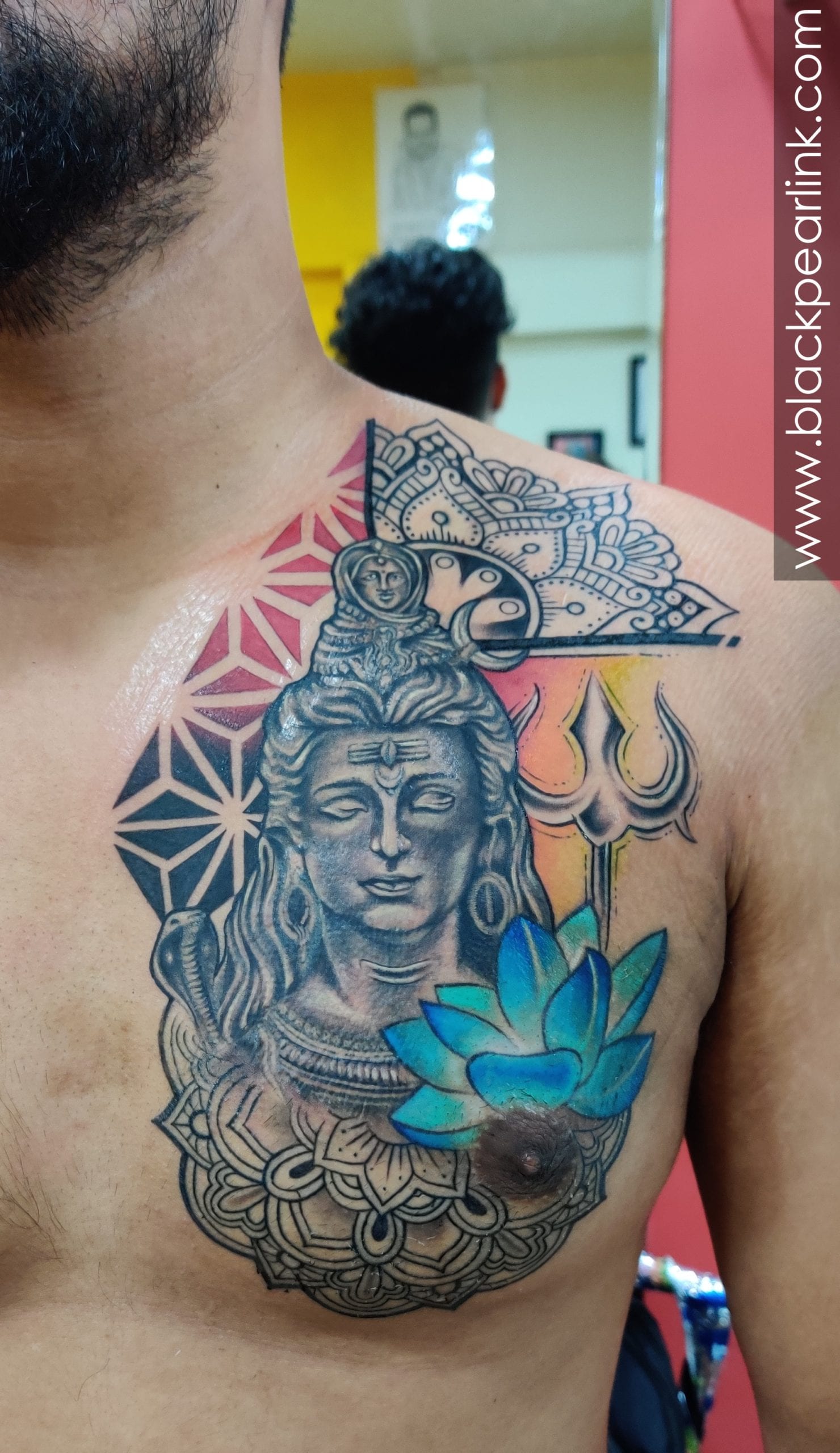 Shiva Tattoo on Chest with Colored Lotus
The Shiva tattoo is made by Swapnil and the colour, shades and the mandala parts are done by other artist Kiran.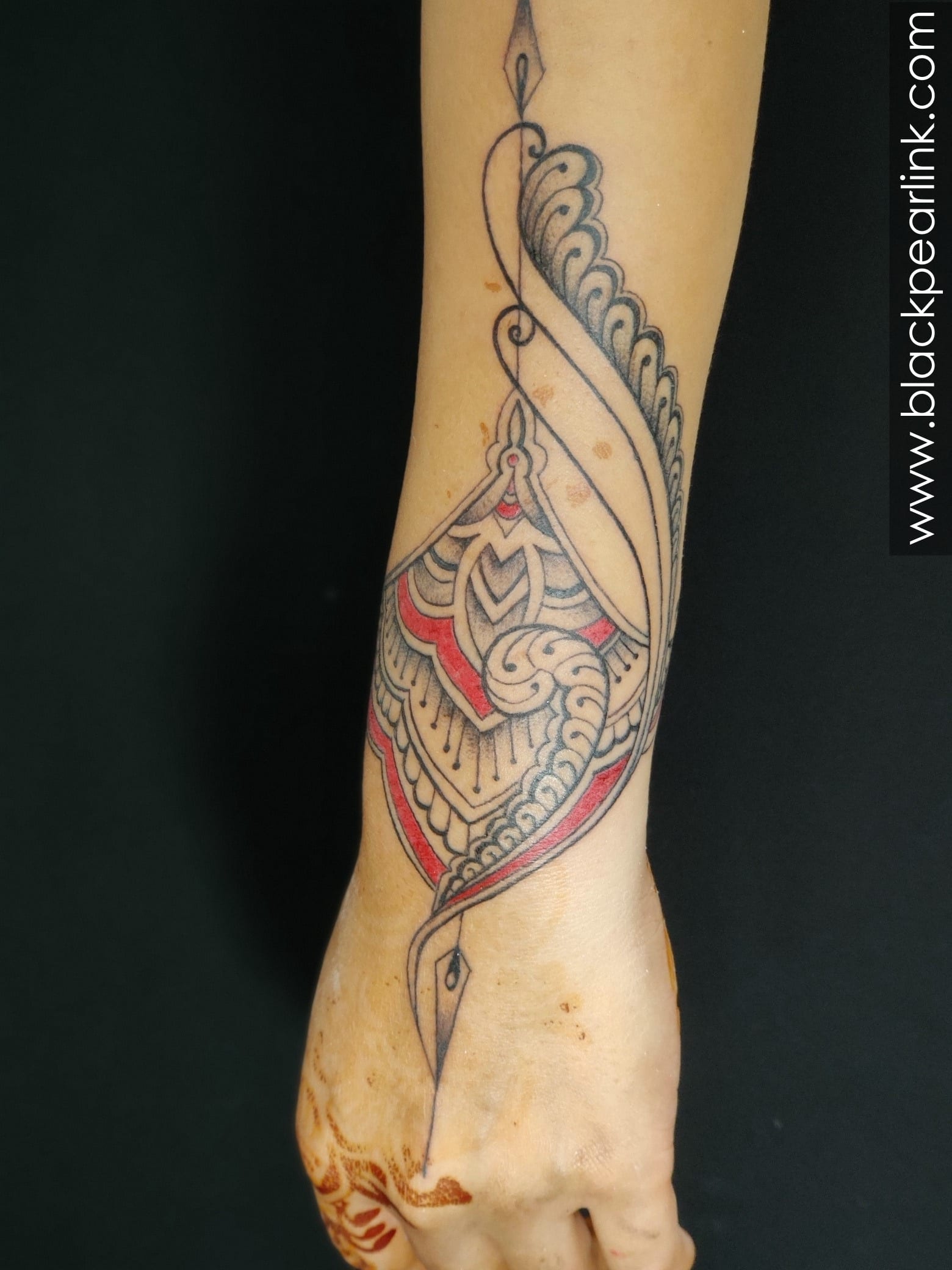 Floral Design Tattoo on Forearm and Wrist
This is a free hand floral design tattoo or a mandala tribal art done on the client's forearm and wrist.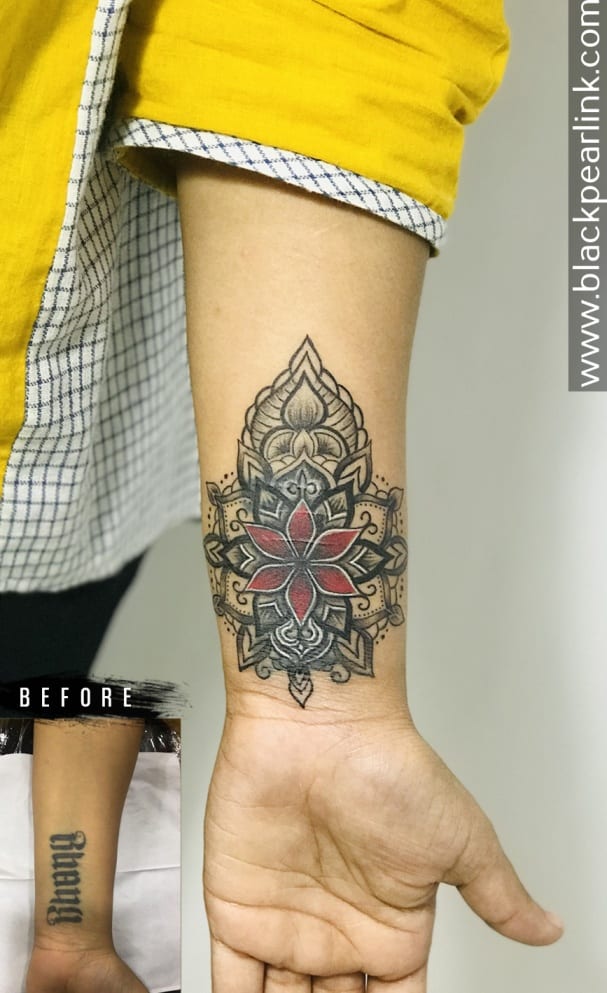 Coverup with Mandala on Wrist
This one is a cover up tattoo on a very dark inked name which the client had previously made on her wrist from somewhere.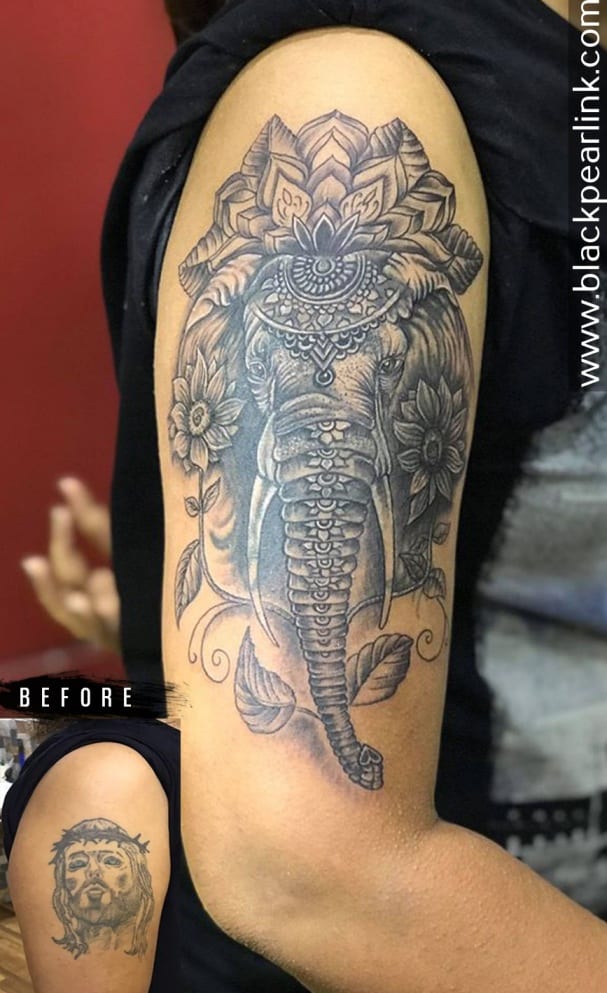 Coverup Tattoo with Aesthetic Elephant
This is one of our favorite cover up tattoos. Earlier this client got a Jesus tattoo made from a beginner artist who did this as a practice.