Armband tattoos for men have masculine elements incorporated in them. Even though they are more popular with men, they look a million dollars on ladies too.
We have done some interesting armband concepts at our studio that you can check below.
1. Forest Theme Forearm Band
This is a forearm band tattoo. We at the Black Pearl Ink, specialize in customizing such theme based band tattoos. This one here is a nature inspired forearm band.
The main concern with band tattoos has to be their tracing, as 2-3 people are needed to just trace it perfectly. It takes a couple of attempts to get it right. Fortunately we succeeded in our very first attempt for this one. This tattoo is a complete reflection of nature in a forest environment. It has animals, mountains, trees, sky and the moon. We have given it a certain Maori effect maintaining the original band tattoo tradition. This one here is a complete free hand tattoo and we have used black and grey colours and shades.
2. Forearm Band with 3D Rudraksha
This is a forearm band tattoo. Band tattoos have always been among the most popular tattoo designs. Earlier band tattoos consisted of just Tribal or Maori designs but nowadays there are more experiments done around them. This one is based on a Rudraksha concept.
This symbolizes lord Shiva as Shiva wears Rudraksha in his neck, chest and arms. Rudraksha is considered very auspicious in the Hindu culture. It is believed that whosoever wears the Rudraksha is always under the blessing and protection of lord Shiva. For this tattoo we did not get any references from the internet, instead we wrapped up real Rudraksha around the client's hand, took pictures and converted those pics into this beautiful tattoo! This is a 3D Rudraksha tattoo combined with the Om (aum) symbol. It took around 2 hours to prepare his design and 6-7 hours to complete this tattoo. This mesmerizing 3D tattoo has not required any touch ups till date.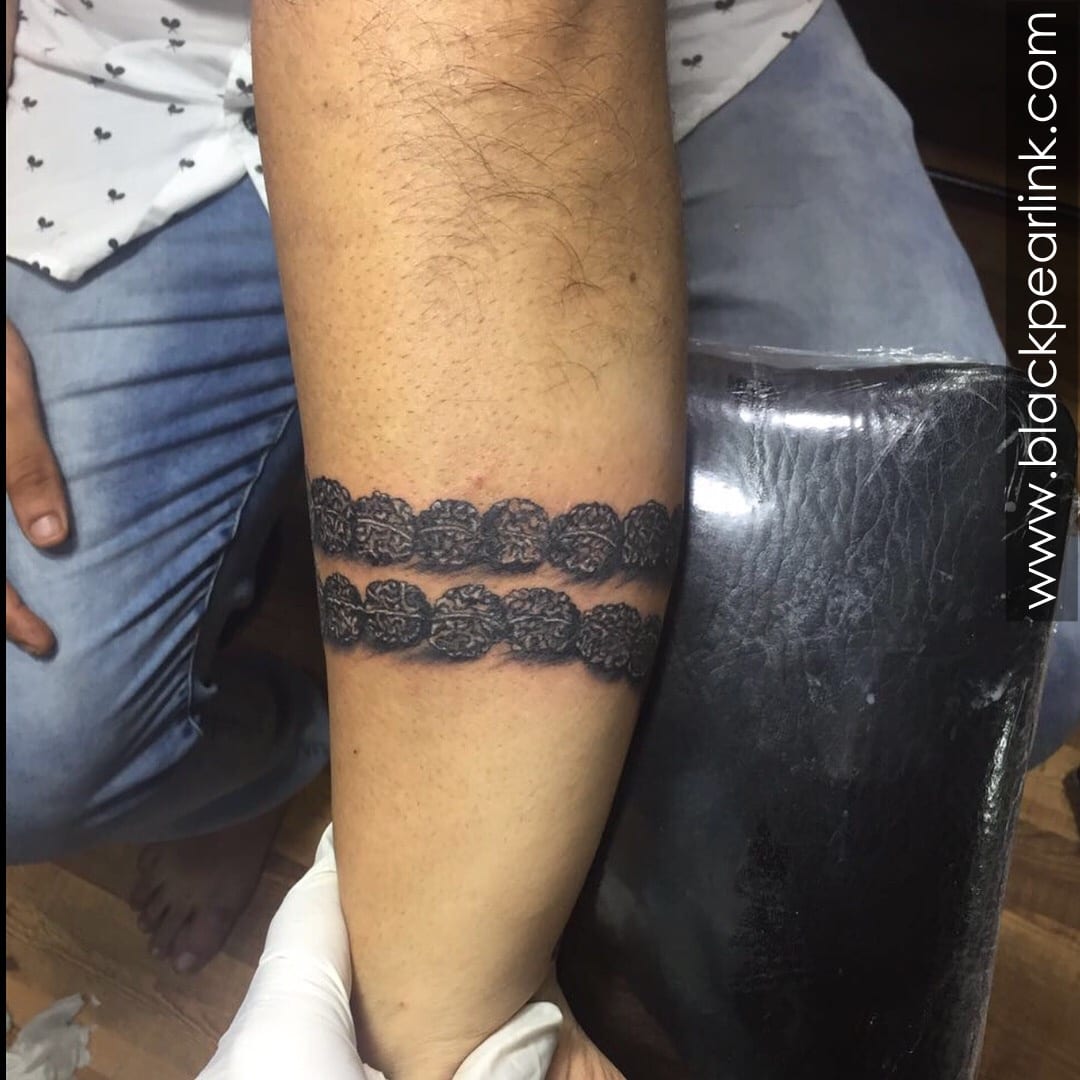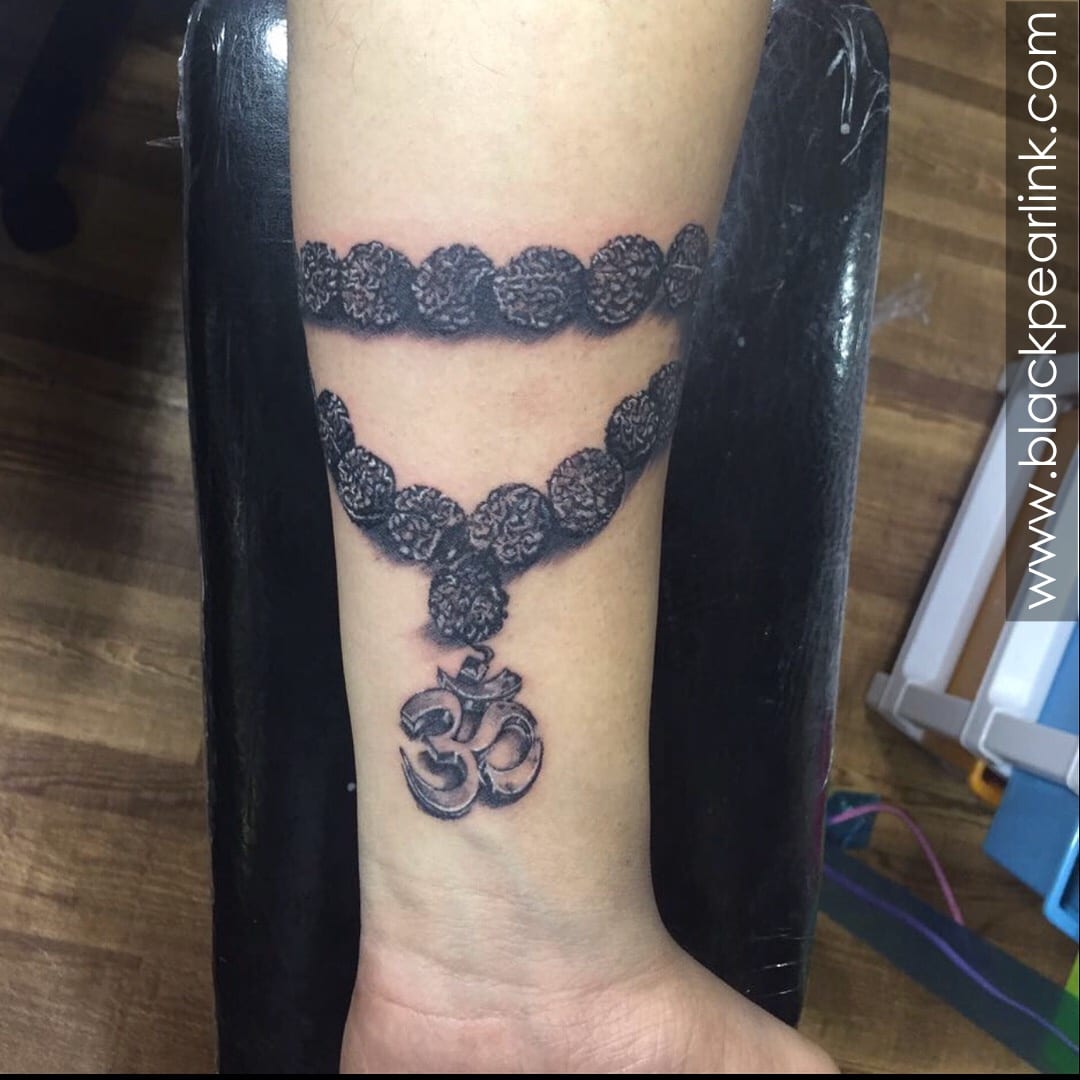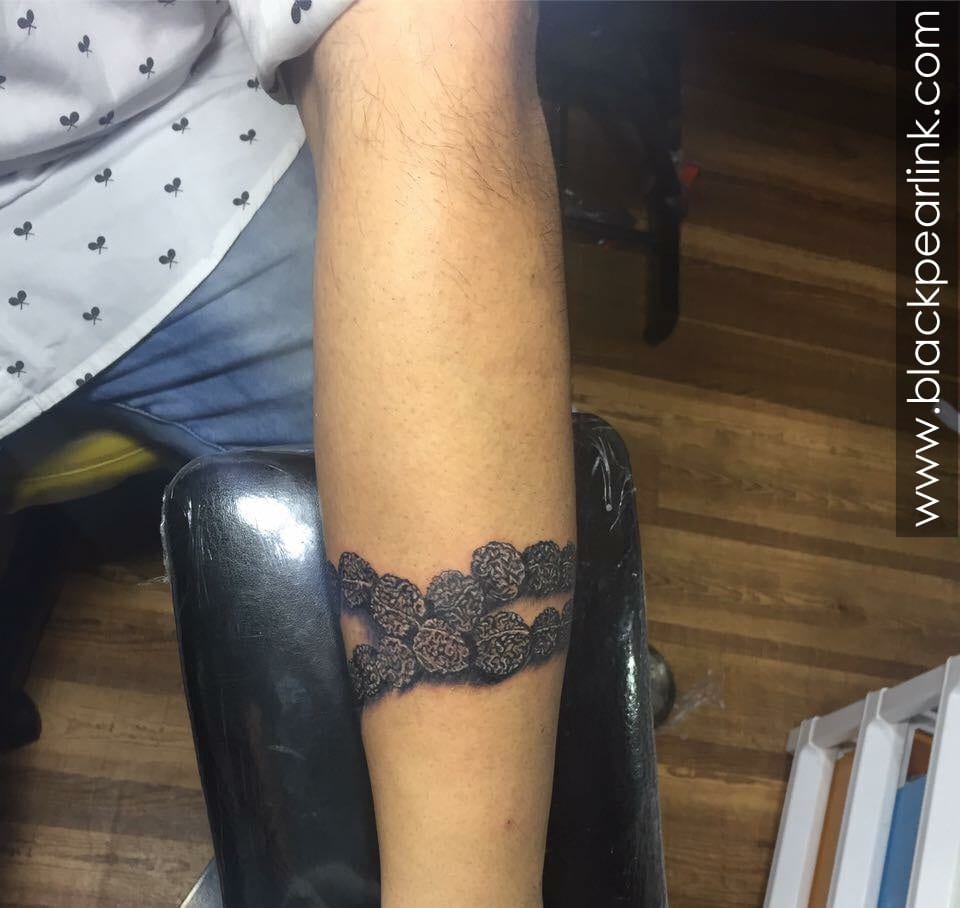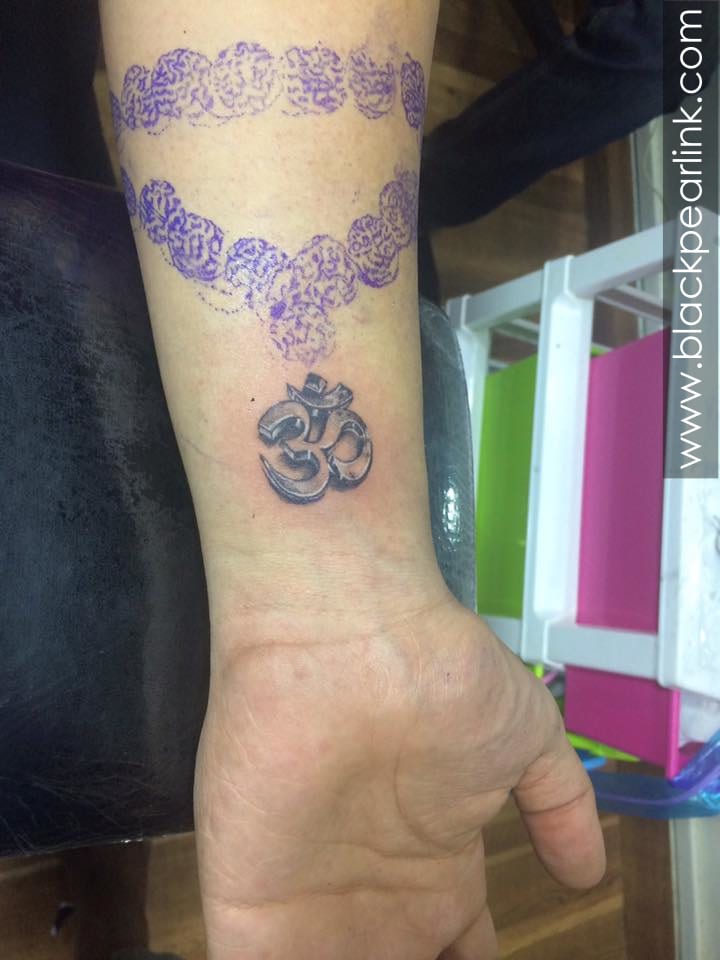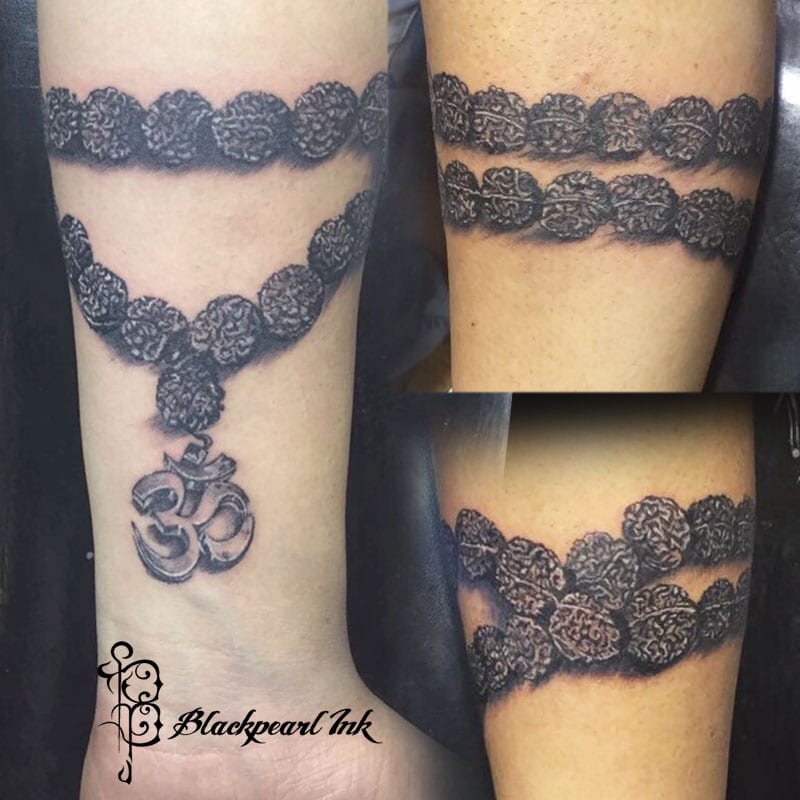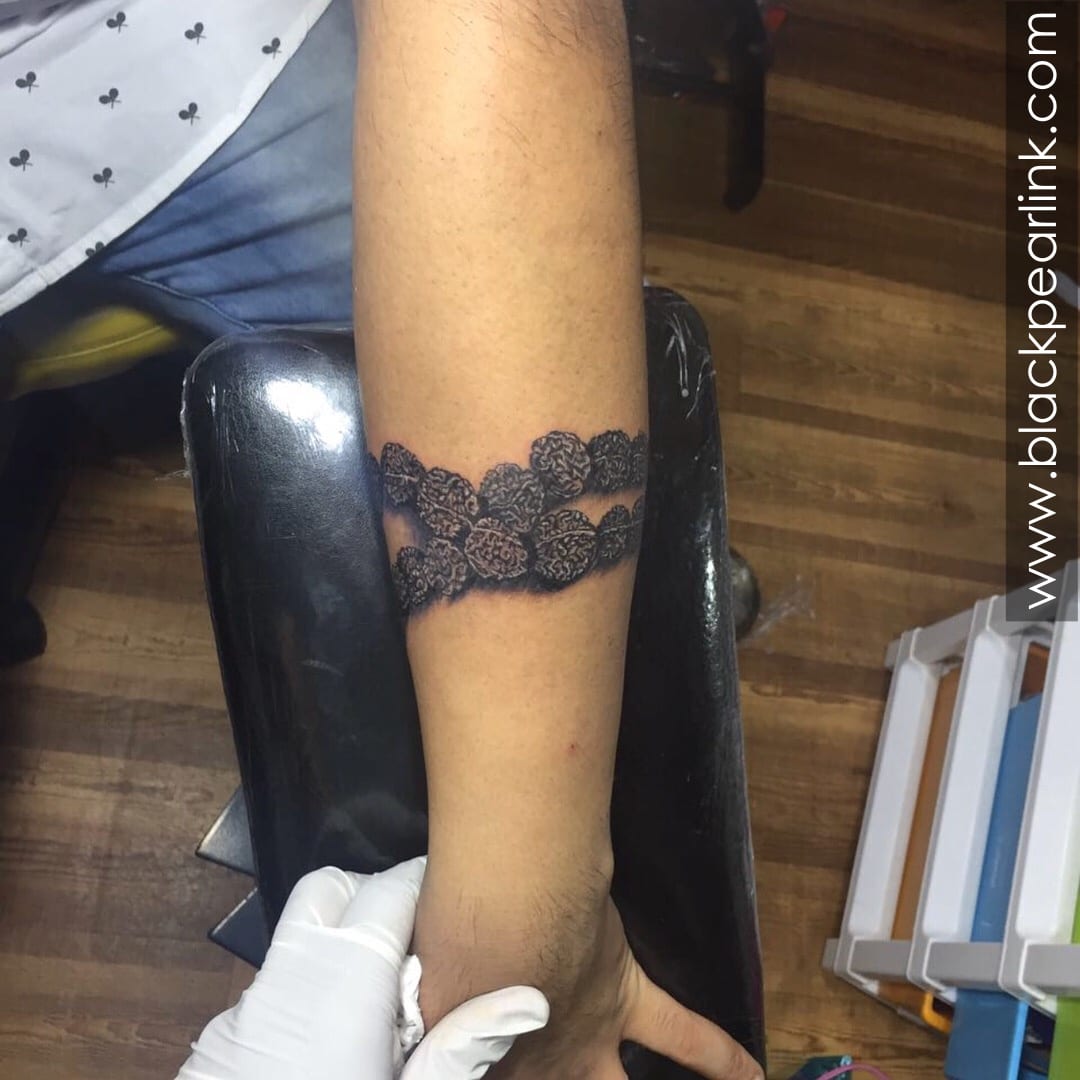 3. Shiva Themed Armband Tattoo
It is a unique concept and something that we also tried for the first time. The client had a picture of Shiva meditating with a backdrop of outdoor containing mountains and trees. He wanted to get the entire picture inked! After some brainstorming, we decided to get this scene wrapped around the forearm and make it an armband.
Armband by itself is difficult to trace because you have to make both ends of the image meet accurately. On top of that, this was a continuous scene like a film strip. We spent more than 2 hours just to get it right. Then another 3 hours to get the tattoo done. Now and then, we get to work on such a unique project. Damn, this tattoo looks so cool in real.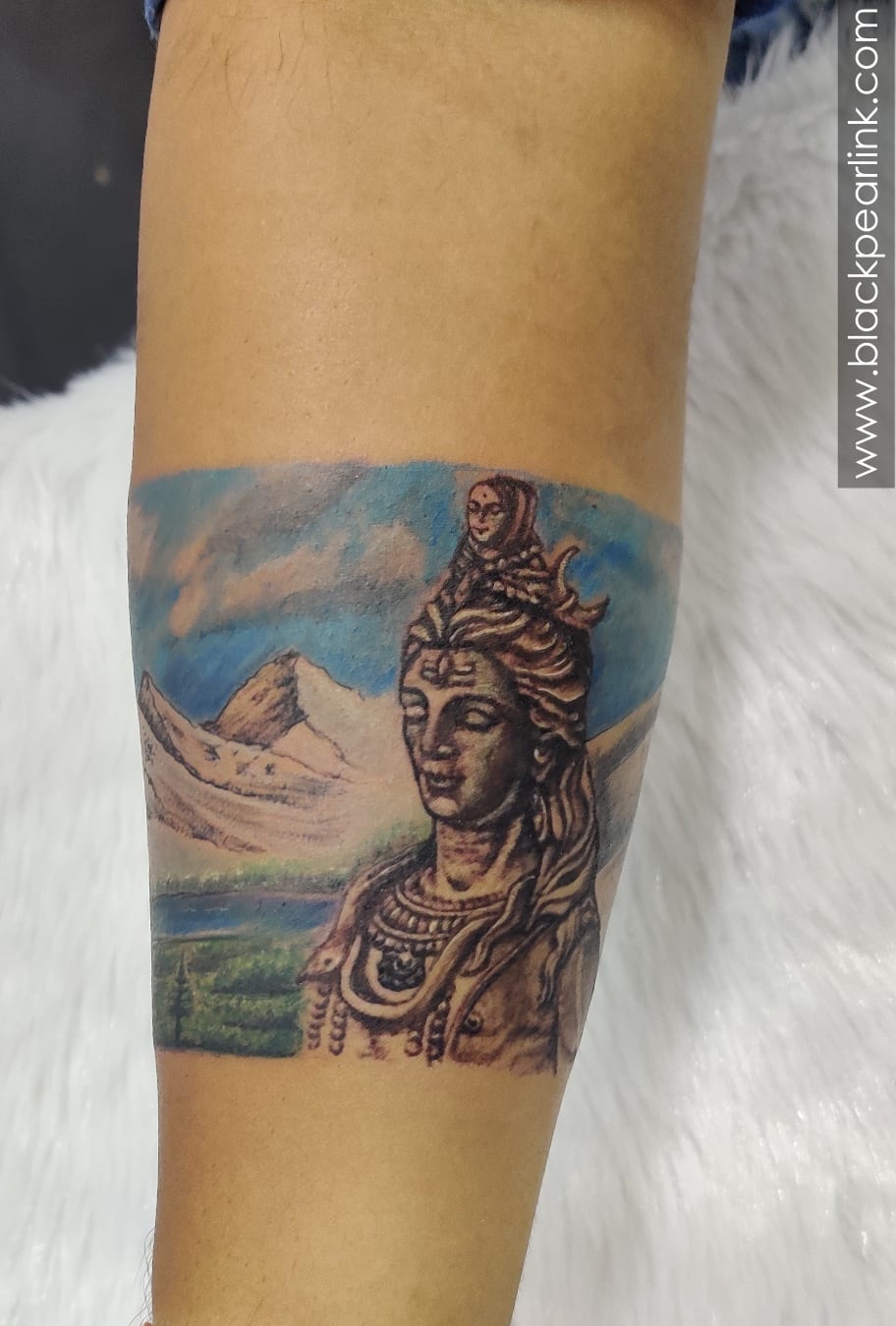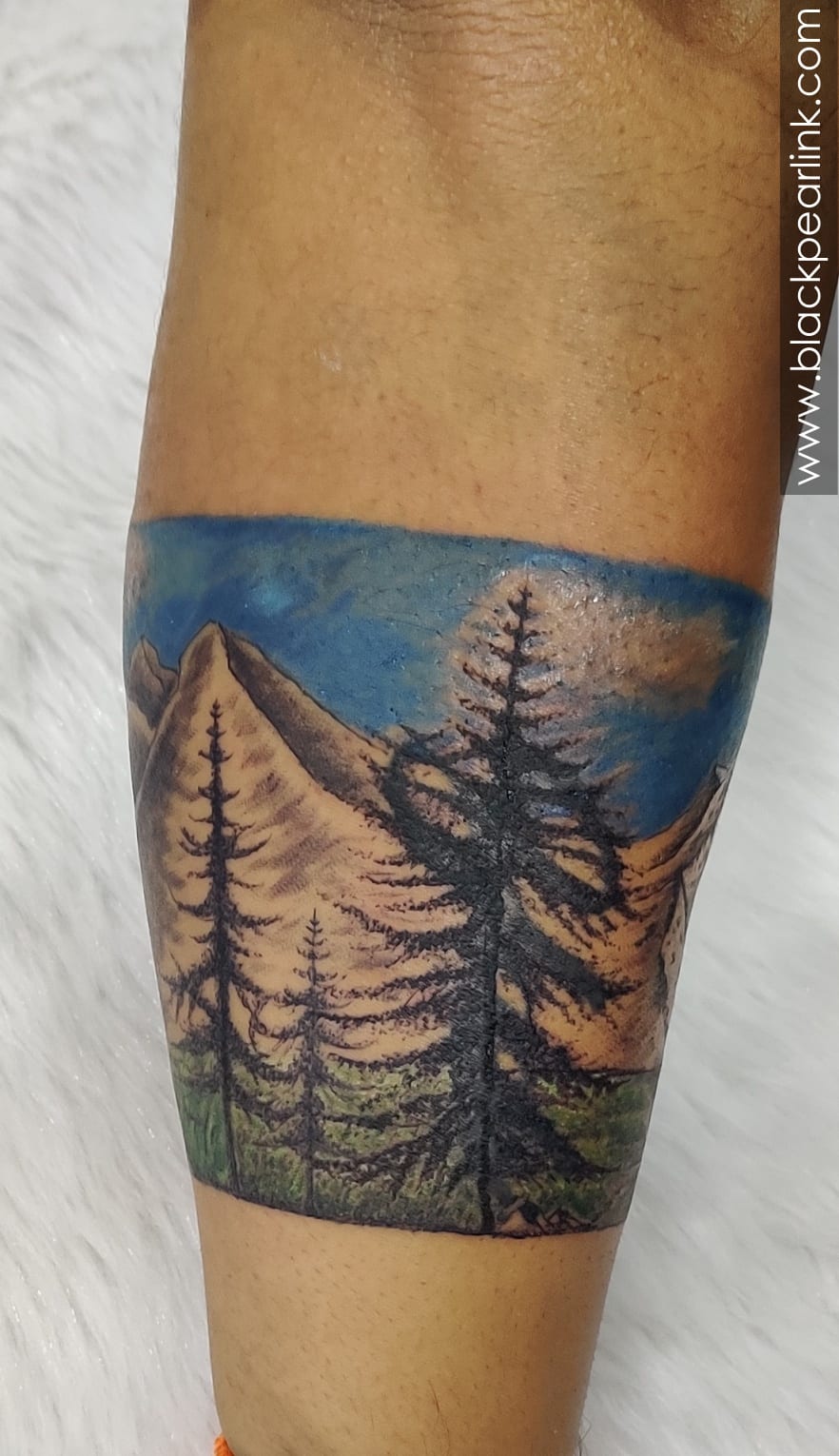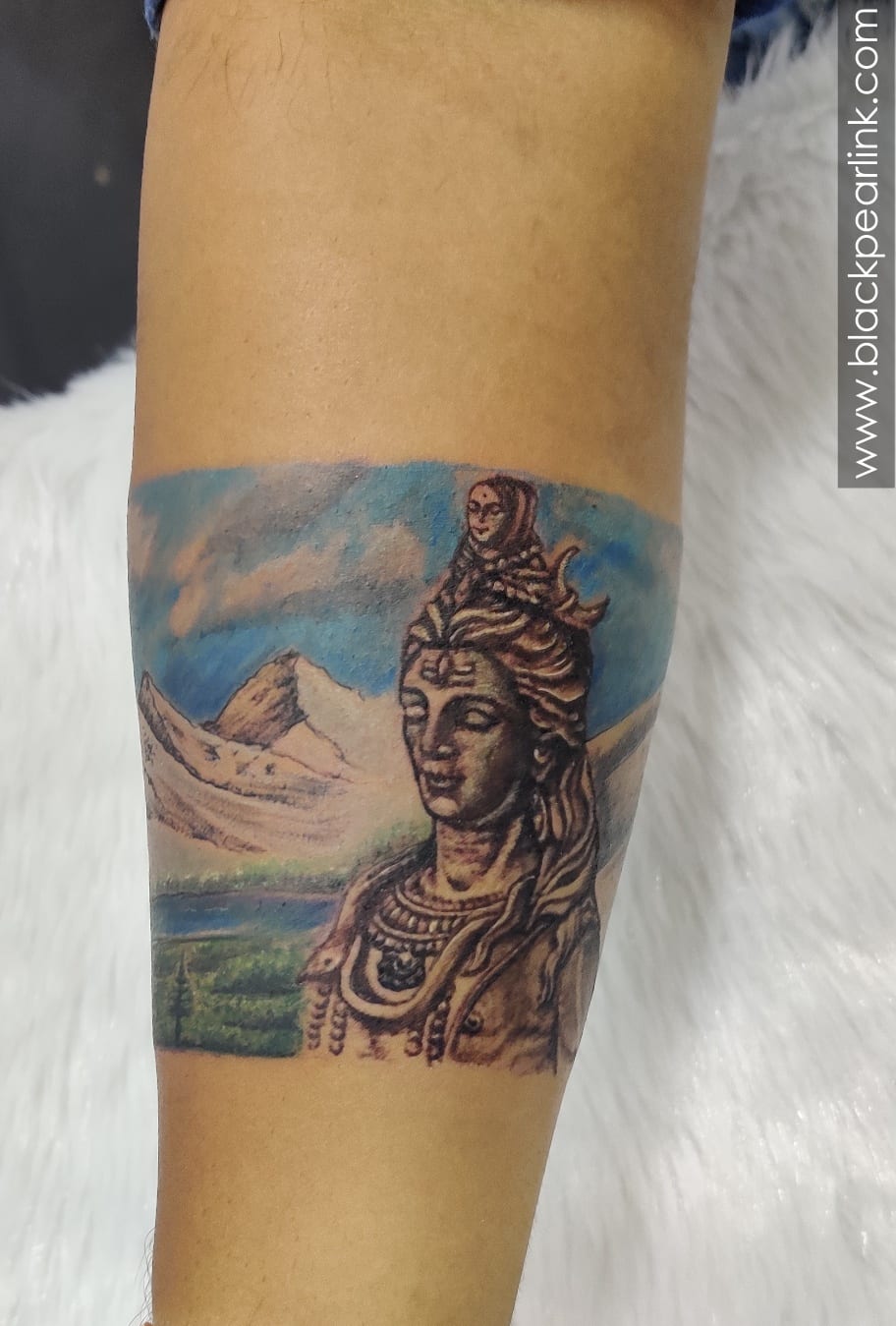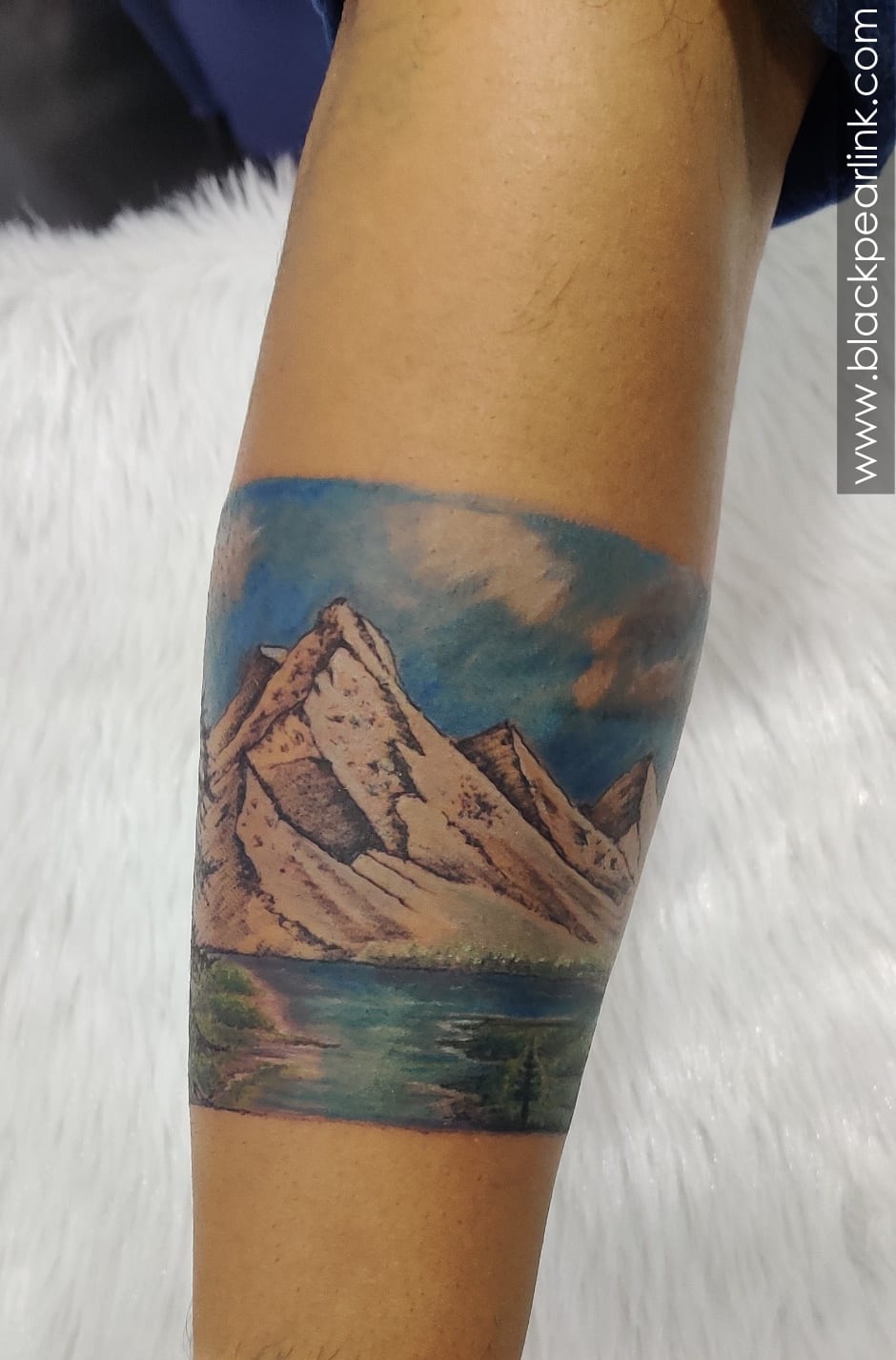 4. Maori Forearm Band with Hourglass
This is one of the fully customized forearm band tattoos. This is a Maori art form forearm band and one of the best examples of concept-heavy tattoos. It took us one full day just to design this tattoo and only 5-6 hours to ink it.
The client wanted a tattoo that reflects his life journey. We started with an hourglass which symbolizes that we have limited time in life. Secondly, the client is a free spirited person and his interest lies in travelling and exploring the world so we have added a compass here. He is a family oriented guy and always stands beside his family so we added the anchor because it holds the heaviest of ships in the most tough waters. We have used red coloured splash in this beautiful tattoo and the client was an ex-dancer so we have included some dance steps as well for him. Lastly he had some personal preferences of numbers so we have added those as roman numerals. We have used black, grey and red colours shades and splash in this tattoo. The client said we exceeded his expectations and was super happy with the work.