Many lives around the globe have been touched by divinity of Krishna through his tales of love and devotion. Tattoos of lord Krishna as well as his name or flute are among the regular requests. We feel privileged to have made these beautiful tattoos.
Feel free to contact us with your Krishna tattoo ideas.
1. Krishna worshiping Yashoda Maa
General trivia of this tattoo is that it was made way back in 2010! The reason we still keep this in our portfolio is that the kind of realism and detailing we managed to pull off with very old fashioned equipment at that time is actually pretty cool. It took us around 10-12 hours to get this tattoo inked. We haven't used any colours in this tattoo, just the grey shades.
The client was a Krishna devotee and wanted this tattoo on his back. Here Krishna is shown worshiping his mother Yashoda. This is a concept based tattoo and it portrays a message that no one is more sacred than your mother or your parents, even for the gods! In a way it inspires us to take care of our parents.
2. Krishna Name Across the Chest
In this tattoo we have inked a very popular chant "Hare Krishna Hare Rama" along with the Sudarshan Chakra in the center. Being a huge devotee of Krishna and having immense faith in him our client regularly visits Iskcon temples and wanted this tattoo done on his chest.
It took us around 5-6 hours. As you can see we haven't used any darker shades here, only lighter shades of black and grey colours and shadings are used. This is one of our very old works though.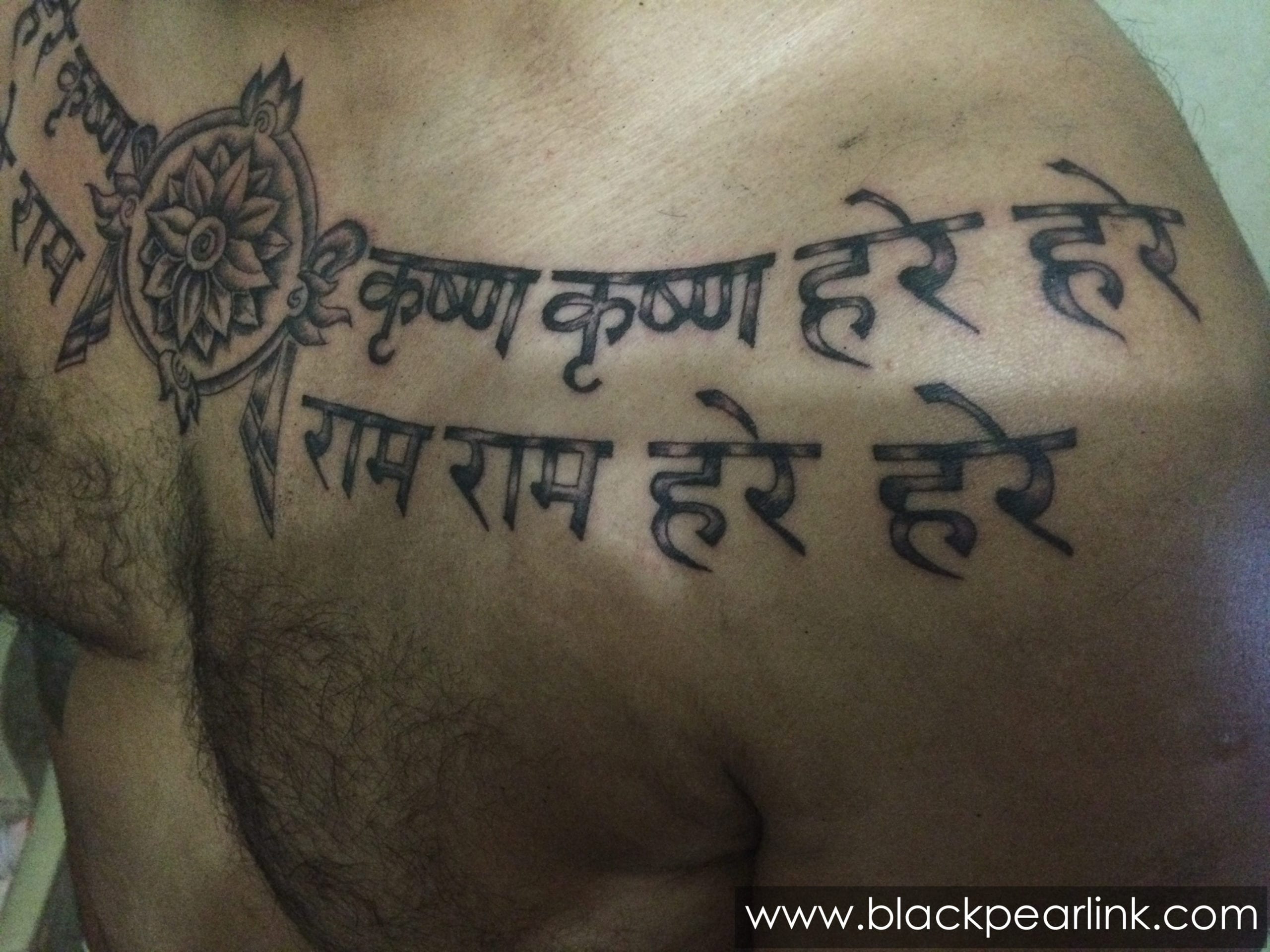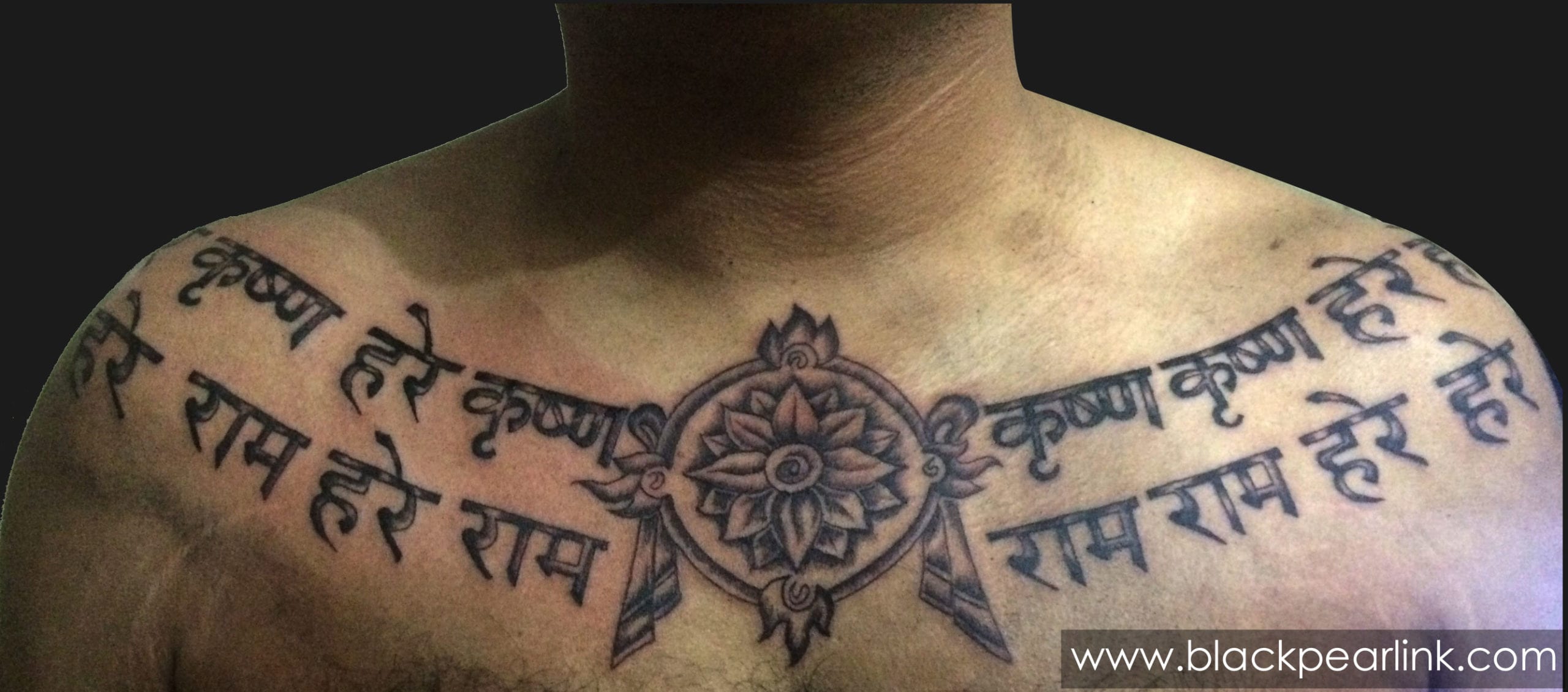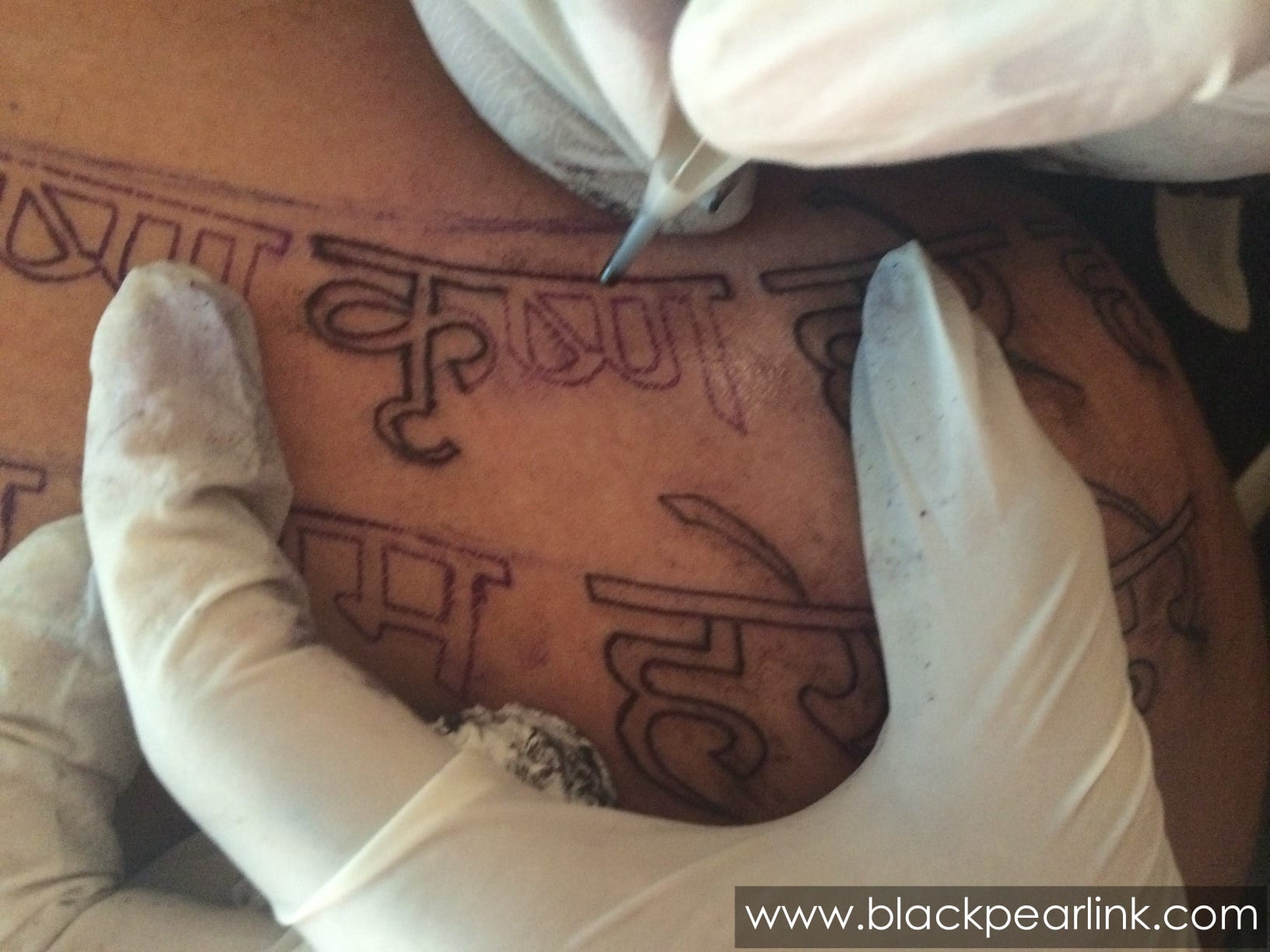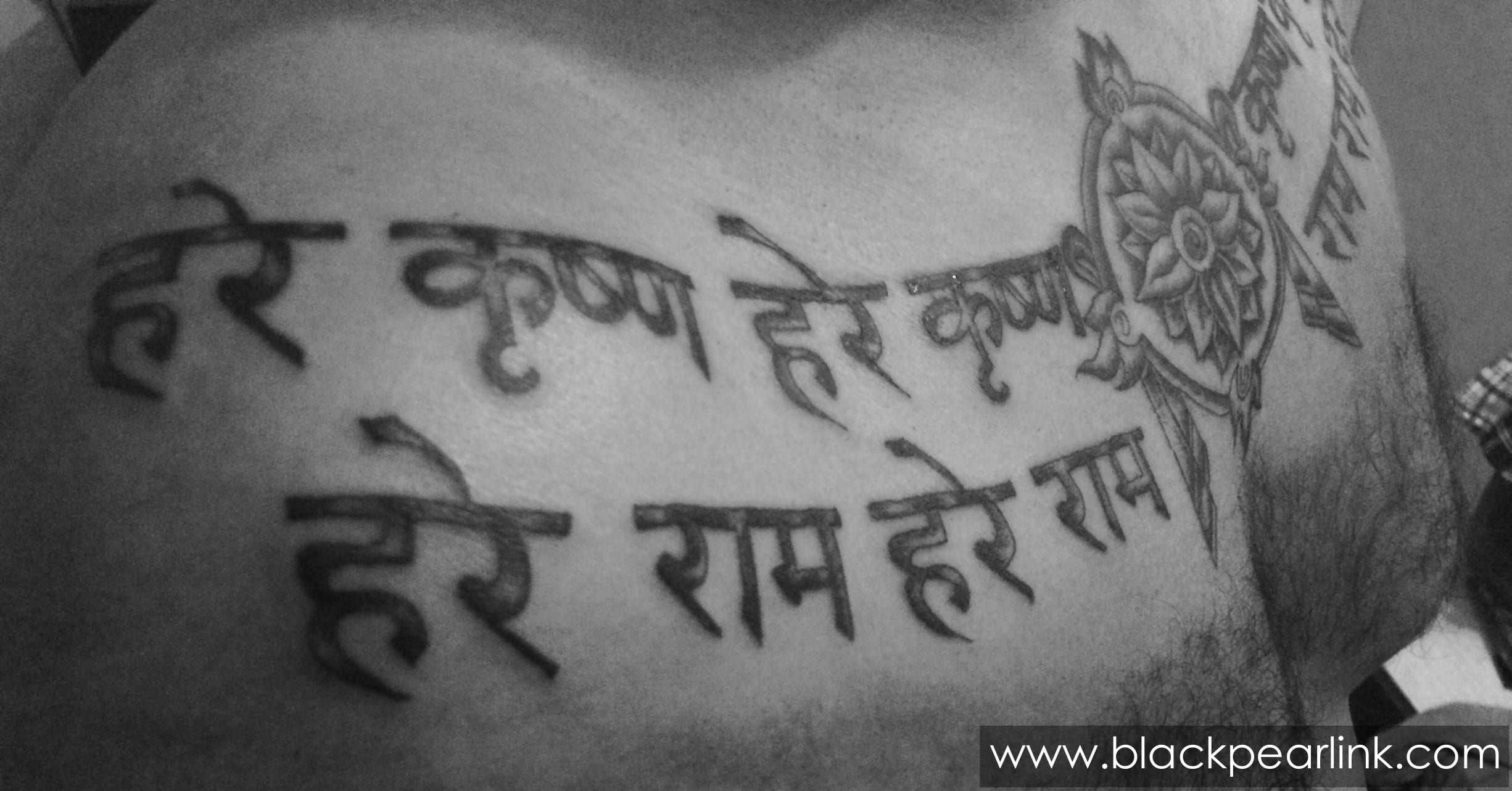 3. Lord Vishnu Tattoo in Padmanabha Form
This is not a Krishna tattoo but Krishna being incarnation of Lord Vishnu, it made sense to add it to this list. Its a Realistic Sculpture tattoo of lord Vishnu. Our client wanted some tattoo done in connection with Vishnu Bhagvan but was a bit confused in choosing a perfect design for himself. We initially came up with suggestions like some Vishnu mantra or a Vishnu shila (stone) but the client wasn't sure of them.
Then using internet references, we customized a unique Padmanabha or Padmanabhan image of the lord for him. Padma means 'lotus' and Nabhi means 'naval'. Padmanabha literally means, the one who has a lotus in his naval. In Hindu mythology it is believed that at the dawn of the creation, lord Vishnu was resting on the Kshir sagar (Primordial Ocean) and from the navel of the lord, one lotus emerged inside which lord Brahma, the creator of our universe was born. Therefore, lord Vishnu is called Padmanabha. Here we have made a realistic sculpture of lord Vishnu using the shades of grey and we have coloured the lotus flower and its stem using red, pink and green shades. We made this on the client's forearm and it took us around 7-8 hours to complete this one of a kind tattoo.