Warriors have a special place in all cultures. There is something enigmatic about valor that makes your hair stand, blood get hot and adrenaline pumping. From the Japanese Samurai, Spartans, Vikings, Seekh, or Maratha Warriors of India to the modern world soldiers, they all represent pride, willpower, and masculinity.
Warrior tattoos offer a unique way to showcase the passionate spirit of a winner and brute force in bold style. Here is some of the work from our collection.
1. Full Sleeve Viking Warrior Tattoo
It is a tattoo of a Viking warrior. Vikings were known to be great seamen and fierce warriors. There is a bit of ambiguity about the representations of the Vikings, so it's not clear if they wore winged helmets or not but boy, it looks cool!
The client wanted to cover the entire arm with an ancient theme tattoo. He had a couple of ideas in mind, such as warriors, gambling, and gothic aura. Honestly, it can't get more exciting for us than this when it comes to custom designs. After an hour of browsing, we put together a few suitable elements including Viking, a raven, and cards and dices. We stitched them in such a way that can cover the entire arm.
We have only done two sittings so far and almost half of the tattoo remains pending for further sessions.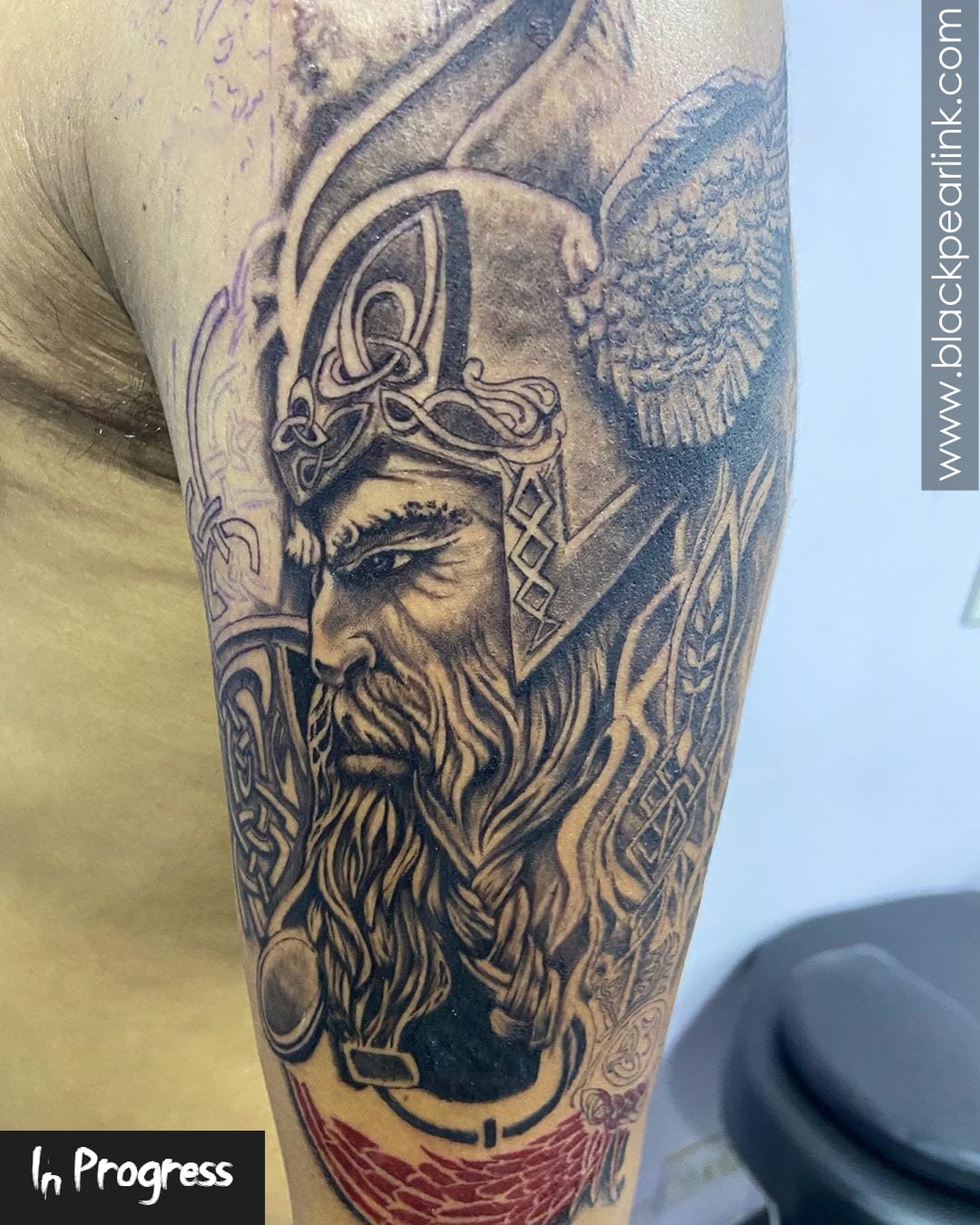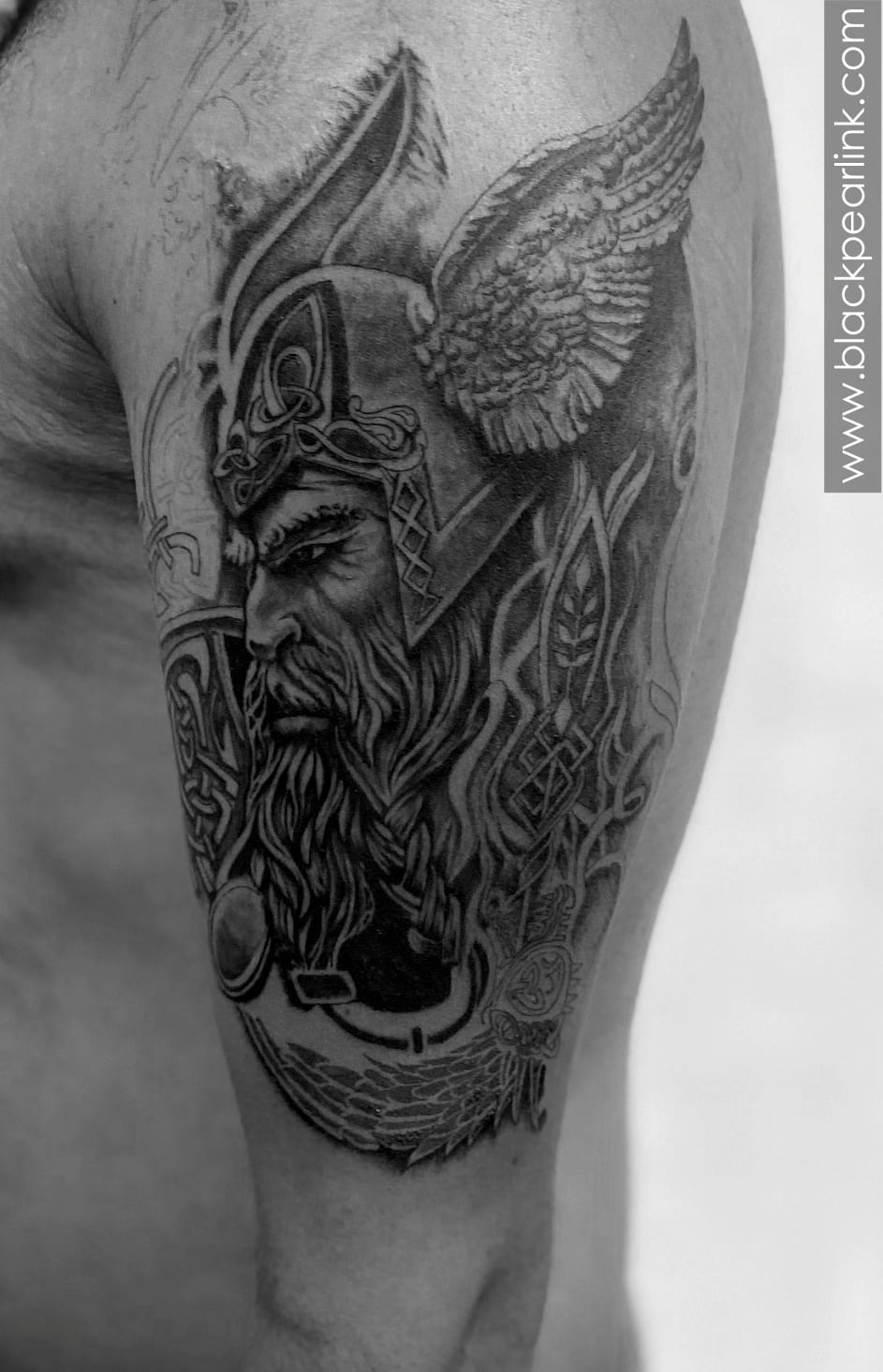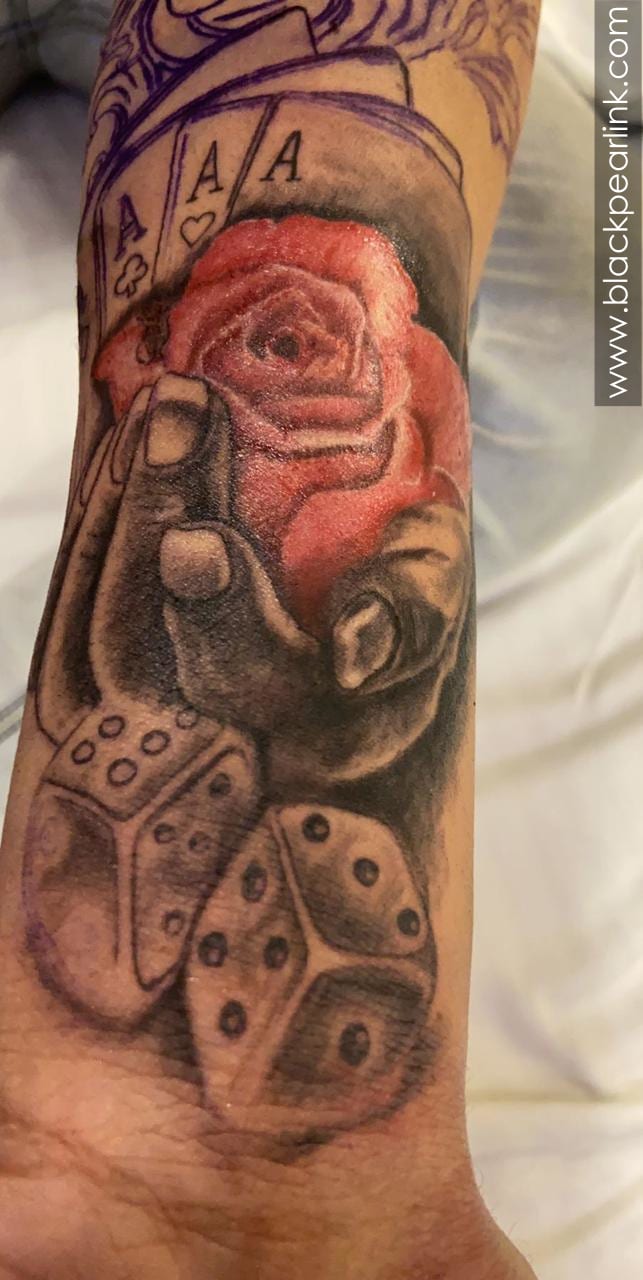 2. Roman Warrior Tattoo on Half Sleeve
The Roman Empire at its peak was the greatest among western civilization and the strength of its army was one of the main reasons it became so powerful. It is said that they were formidable warriors who were best trained, had the best weapons and armor.
This tattoo is inked on one of our old clients who wanted to extend his forearm sleeve tattoo to cover the upper arm. We showed him a couple of designs that could complement the tribal pattern in his forearm tattoo. He finally selected this Roman warrior design. It will take us one more session since we want to give a touch up to his previous tattoo so that he can sport the brand new look on the entire arm.
3. Realistic Warrior Samurai on Back
It is a 1.5 feet long samurai warrior tattoo made on the client's back. The client is a kick boxer and has represented India in international kickboxing events. He had visited our studio during his rest period. He asked for a lot of customization as he wanted a robotic warrior which would also have some commonalities with the traditional Japanese samurai warriors.
We made around 10-12 references for him and 2-3 sessions went just into the consultation. Only after the client's consent and satisfaction we finalized the design. It took us three more sittings of around 8-10 hours each to complete this tattoo. In the first sitting we made the outlines along with minor shadings and completed the rest of the shadings in the second and third sittings. We have used red, black and grey colours and shades in it. Entire half back is covered with this big tattoo and beneath this we are going to add one more tattoo later. The output was absolutely amazing and it looks way more appealing in person.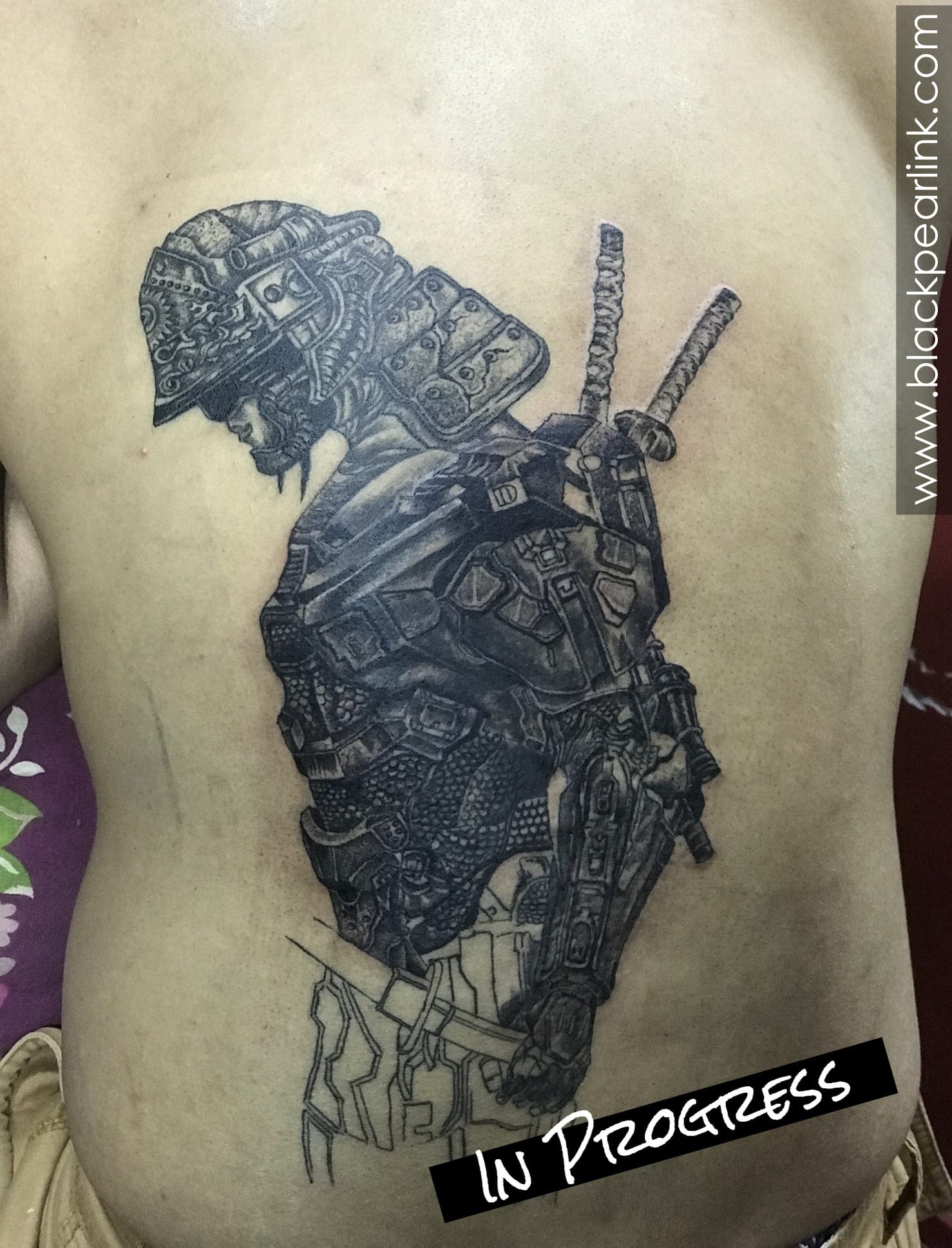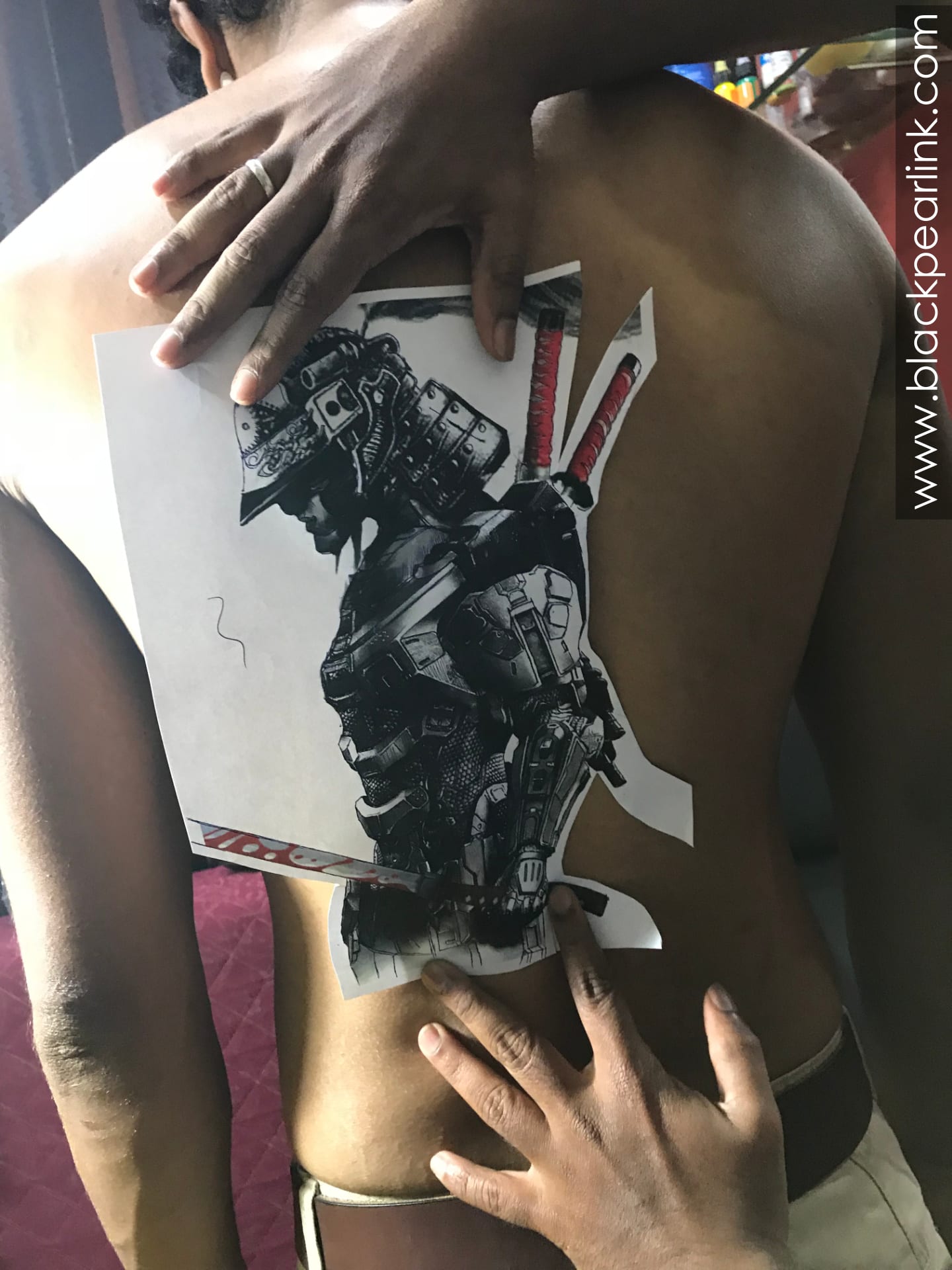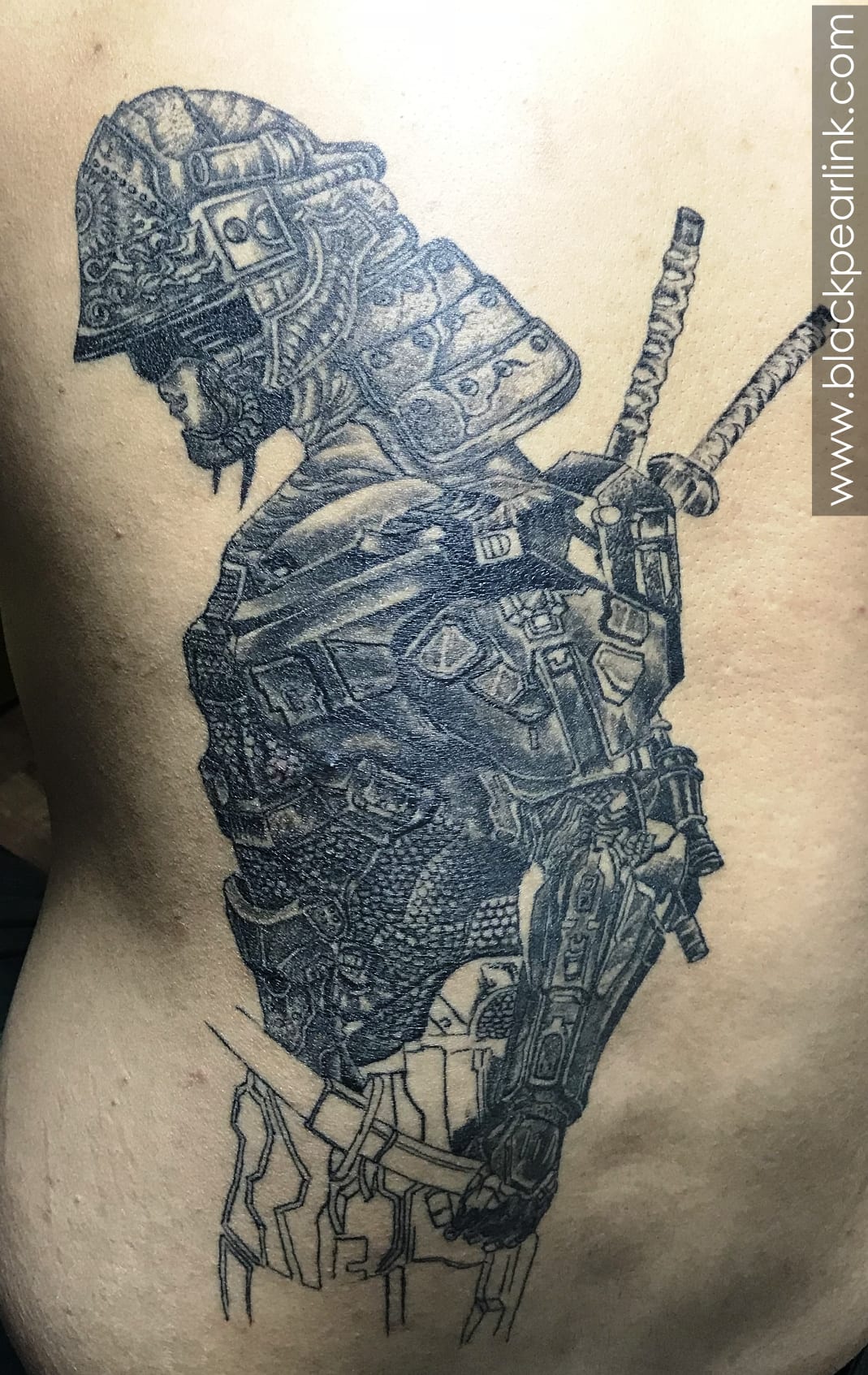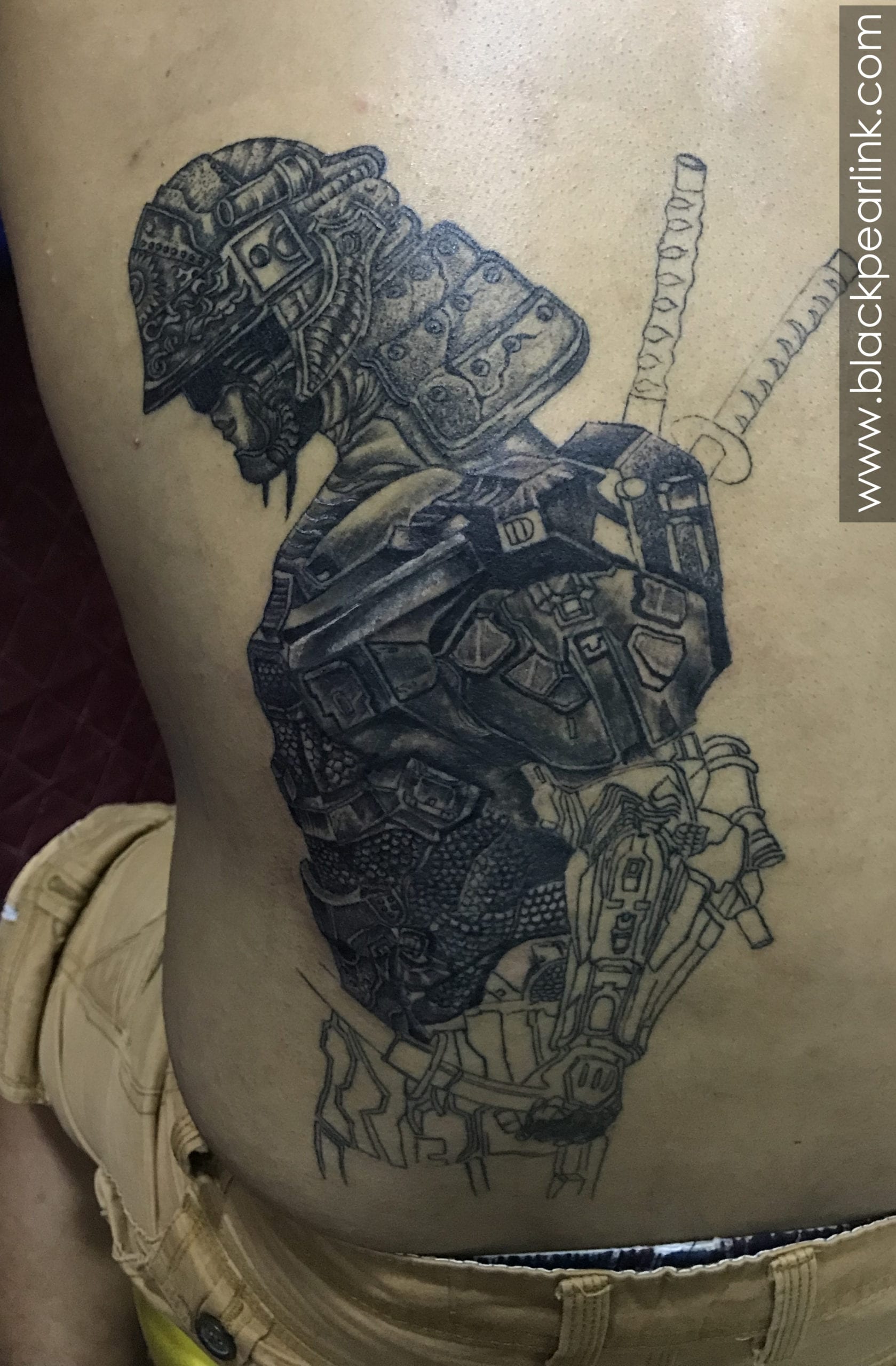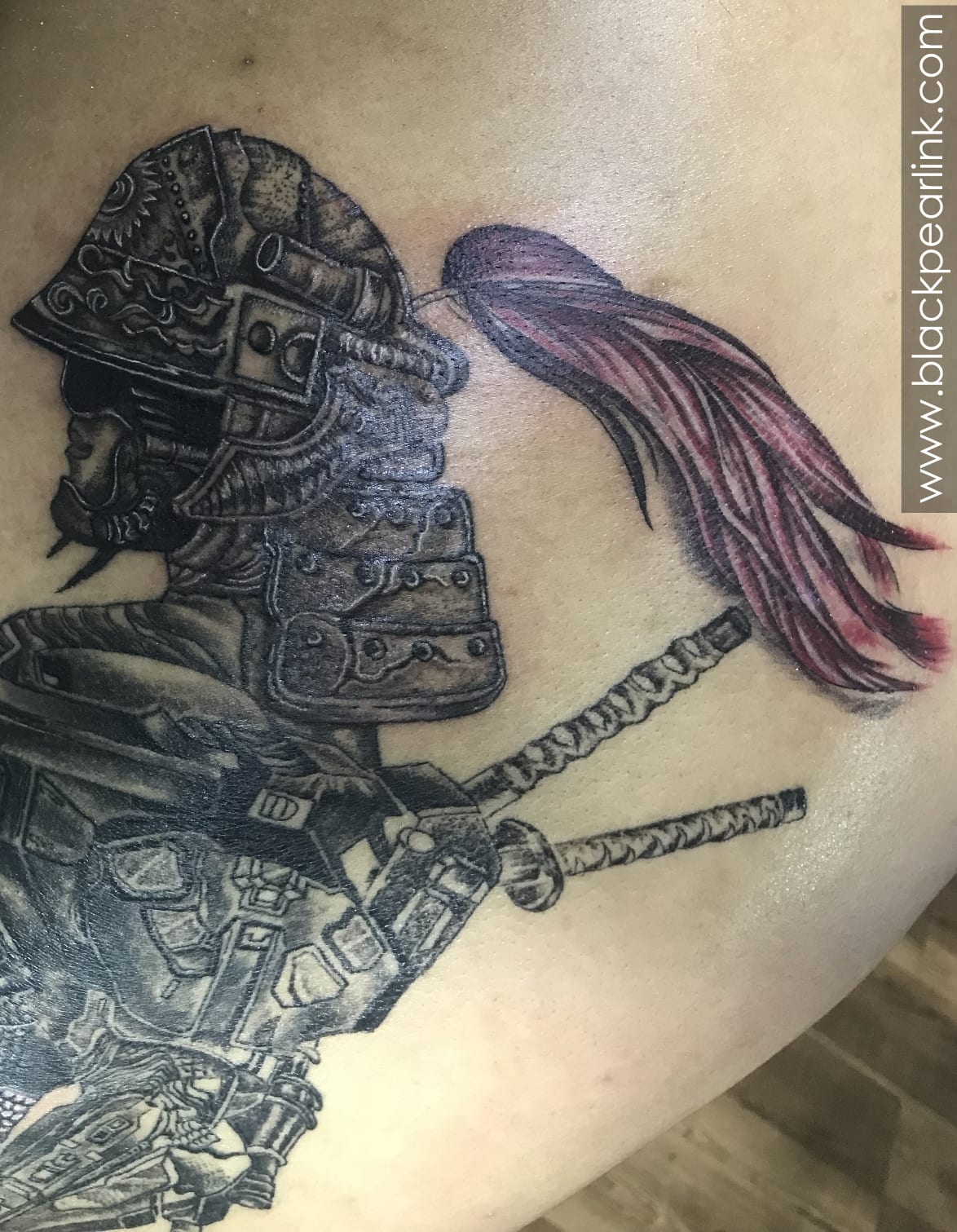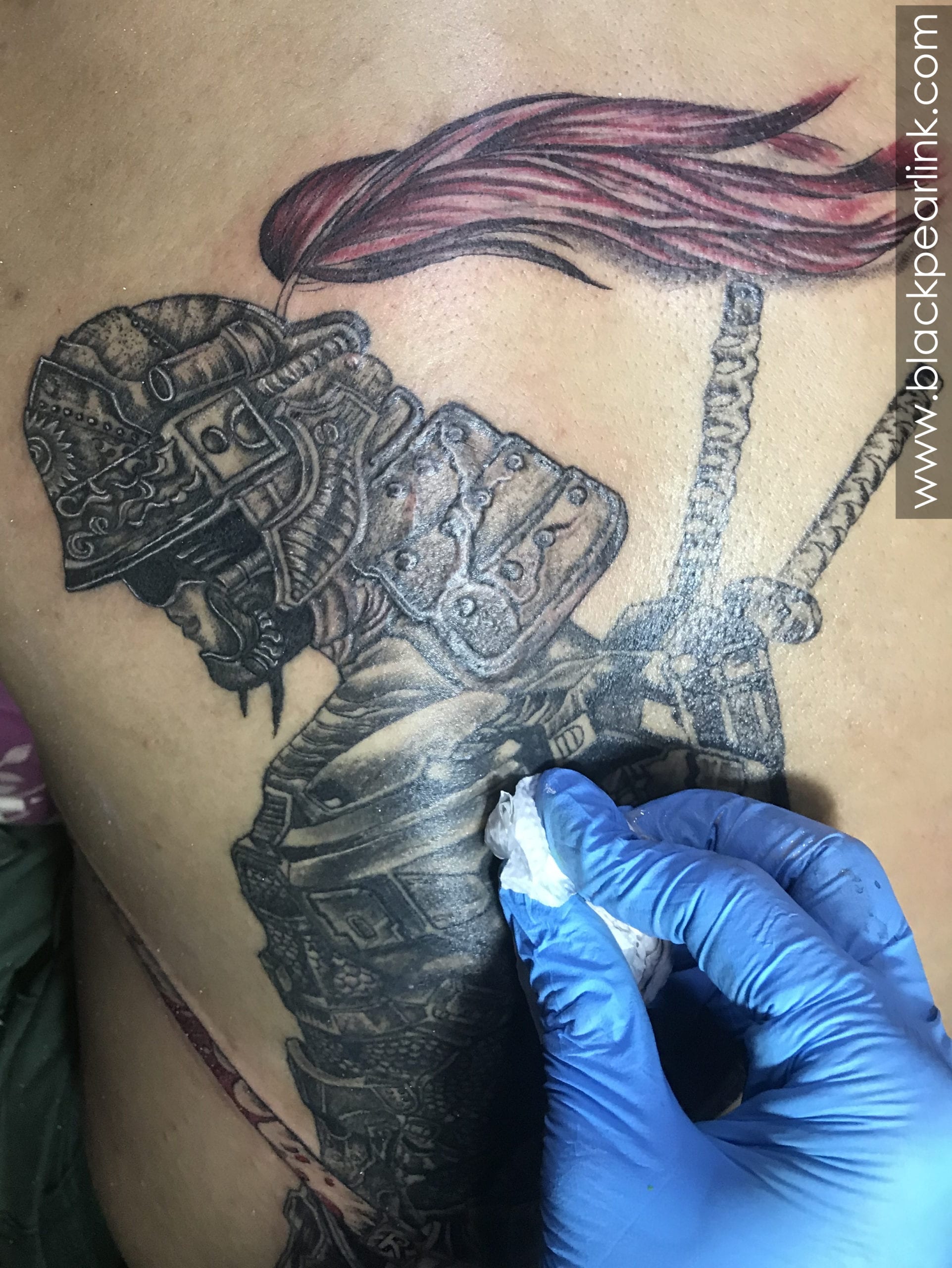 4. Samurai Twin Tattoo
This is a Samurai Warrior tattoo. Japanese samurai are legendary and the tales of their bravery are an integral part of Japanese history and culture. A samurai tattoo symbolizes protection, strength, courage and discipline. These tattoos look spectacular on the hands of the wearer.
Our clients were twin brothers and wanted the same samurai tattoo on their hands. What a cool concept! We inked both these tattoos with the same length and width using the same black and grey colour shades. One client got his tattoo on his bicep and the other made it on his forearm. Both the tattoos were made at the same time and it took 7-8 hours to complete them. The clients were happy with our work.